AKA Why following countdown timer "industry standards" isn't always best for your business
This week I watched a "workshop". It was supposed to be teaching self-published authors how to increase book sales but really was an affiliate promotion webinar for one of the countdown timer software companies.
The technique taught in the workshop was creating an automated email sequence with a countdown timer.
As soon as I realized that was the point of the workshop, I signed out. Because I know that these kinds of "industry standard" rolling or repeating countdown timers are actually illegal under US, UK, and EU advertising laws.
The fact is that most countdown timers I see online are illegal because they are misleading. They are just rolling promotions designed to create fake urgency or FOMO.
In fact, a fast-fashion company recently tried to defend its rolling countdown timers by saying, "We are following industry standards."
And both the US and UK said, "We don't care you followed industry standards. What you did is illegal and here's a huge fine."
Since "industry standards" are no help to keep you out of legal hot water. I thought I'd share what kinds of countdown timers wouldn't run afoul of the laws.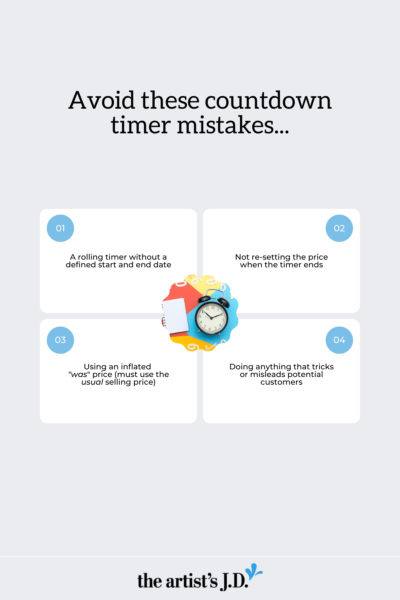 As many of you start to think about Black Friday, Small Business Saturday, or Cyber Monday promotions, here are three things to keep in mind:
Your promotion should have a defined start and end date. And if you say it ends at midnight Eastern Time on Black Friday, it needs to end then. (You can't extend it.)
When the promotion ends, the price must go back to the price before the promotion.
If you are including a "was" price that price must be the usual selling price. (So if you usually are running a promotion, then the usual price is the promotion price, not the price it never sells at.)
And since these rolling promotions are "industry standard" people teach them and software exists to execute them.
But I've noticed that many of these same people and companies don't use these rolling promotions in their own marketing. So they are teaching you to do it, but they don't do it themselves. My guess is because they know they aren't on the up and up. (And if you dig into many of their TOS, you'll see that they say they aren't liable if you use their tools, resources, courses, or techniques to do something that doesn't comply with the laws.)
Finally, outside of the legality of these kinds of promotions, there are also the ethics and long-term ramifications of it. (And the risk you run in having buyers feel tricked or dumped into making a purchase.)
We consider so much online marketing swarmy, yet we also tell ourselves that the only way to succeed is by participating in the swarmy tactics.
I decided many years ago, that I was seeking slow, sustainable growth in my business, and I bet you are too. This is why I'm okay with skipping these kinds of fake urgency tactics. And instead, opting for open and transparent promotions the few times a year I offer them.
Chat soon,
P.S. Several of you asked if there was going to be a physical print version of the new Legal Roadmap book. And guess what, there now is! You can buy it via Amazon now. Learn more here.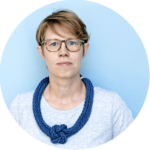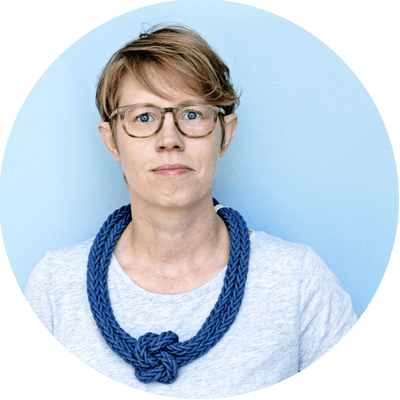 Hi! I'm Kiff! I'm your friendly legal eagle (and licensed attorney).
My goal is to add ease to the legalese. And because I think basic legal resources should be available to every creative, I create a lot of free content.
If I've created something that has helped inject a little ease into your creative business and you would like to say "thank you", you can make a contribution here.
If you'd like to hear more from me, I'd love to pop into your inbox every Friday morning to share additional ways to cut through the red tape and inject a little ease.
Get tips from your friendly legal eagle in your inbox…
Your privacy is important to us. Learn how we protect it here.