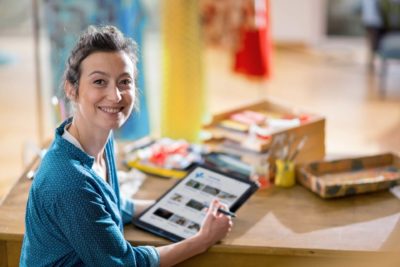 Cutting out the legalese so you can achieve your goals.
Helping you add ease to the legalese of running a creative business.
You are a rad creative person. And creating is way more enjoyable than learning a bunch of legal jargon.
In fact, the law probably confuses you—and with good reason. Legal documents are often written in almost a foreign language called legalese.
My favorite quote on the absurdity of legalese comes from The Sense of Style by Stephen Pinker
[affiliate link]:
What distinguishes legal boilerplate is its combination of archaic terminology and frenzied verbosity, as though it were written by a medieval scribe on crack.
But the law matters, even when your business is just getting started. And setting up a strong legal foundation will give you the ability to reach your big goals (no matter how you define them).
That's where I come in. I'm here to add a little ease to the legalese of running your creative business. I'm your friendly legal eagle. The kind of lawyer that you want to join for coffee.
I believe that:
You can understand the law, I'm only here to function as a legalese translator.
Legal jargon should be kept to a minimum.
You know what's best for your business, I'm here to be a brainstorm partner and idea generator on your journey to success.
Listening and being curious is the best way to create tools and resources that actually help creative business owners.
Along the way, the artist's J.D. has been featured on CreativeLive, Design*Sponge, Dear Handmade Life, Craft Industry Alliance, and Midwest Craft Con.
If my approach to adding ease to the legalese of running a creative business sounds like something you need in your life, you can sign up to get tips in your inbox below.
Get tips from your friendly legal eagle in your inbox…
Your privacy is important to us. Learn how we protect it here.
What the heck is a J.D.?
If you are wondering what the heck a J.D. is, you aren't alone!
A J.D. is the degree awarded to law school graduates.
When I first started the artist's J.D., I assumed that everyone knew that, just like everyone knows you get an MBA at the end of business school.
But I was wrong!
In the first year or so of business, I debating changing the name. But I've decided that I like the ambiguity and I'm sticking to it!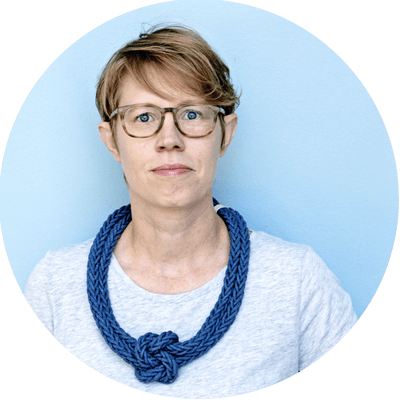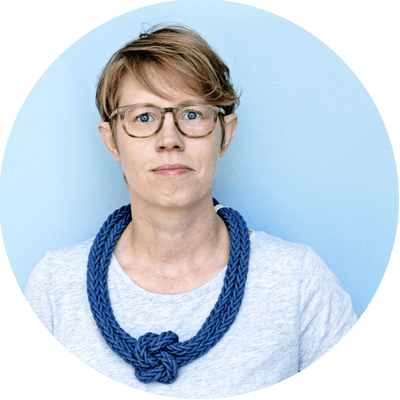 Hi! I'm Kiffanie Stahle, but you can call me Kiff
I'm the friendly legal eagle behind the artist's J.D.
I'm also a photographer, fellow creative business owner, and lawyer puttering around the Western United States with my pup Ozzy in our travel trailer.
The law fascinates me. That's the reason I went to law school, started my own law practice, and love practicing law.
When I'm not geeking out on the law, I'm probably hanging out on my "porch", hiking, mountain biking, birdwatching, knitting, getting lost in a book, working on my National Park cross stitch collection, or badly singing while playing the ukulele around the campfire.