I'm so excited to introduce a new interview series: learning the ropes.
In it, I'll be talking with creative entrepreneurs like you and discussing empowering and not-so-empowering experiences. They'll be sharing a time when they learned the "legal" ropes in their business. Allowing you to learn the same lesson, without experiencing it.
After each interview, I'll share tools and resources. So you can to achieve the same success or avoid the not-so-fun experience.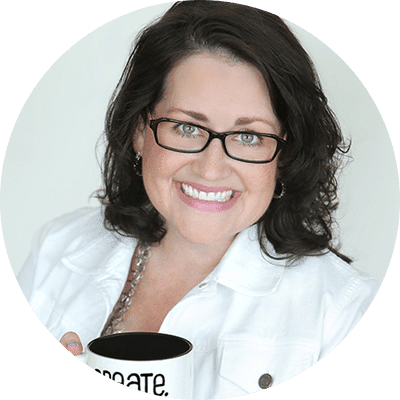 When I came up with this idea, I knew that I wanted to kick things off with my good friend, Tara Reed. Tara has been licensing her art for more than 12 years. Over that time, she has learned lots about running a creative business. She recently told me a story about one of her "rookie" mistakes. And I asked her if she would be willing to kick this series off by sharing this experience.
Without diving into the nitty gritty, tell us a little about a time you learned the "legal" ropes…
One of the first art licensing agreements I ever signed was with a local craft manufacturer. What I didn't know at the time was the contract had no termination clause – at all. She could die, I could die, our kids could die and the rights to the art never revert back to me. They haven't used the art in over 10 years. But because there was no termination clause they still have rights to the art and I can't use it.
Yuck, that doesn't sound fun, how did you feel at that moment?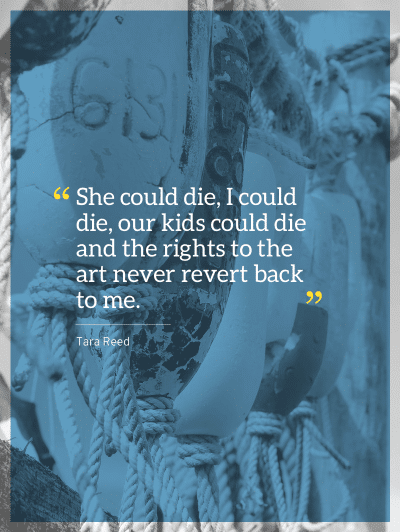 When the craft manufacturer first approached me I was so flattered. The woman who owned the company seemed so nice. And so I pretty much signed what she put in front of me. I just wanted to get to the fun part of creating art for her products. I didn't really understand the long-term ramifications.
Did this impact your creative business? How?
Thankfully the art is in a style I don't do anymore. Plus as far as art licensing contracts go, the category was pretty narrowly defined. So this contract didn't have a far-reaching impact on my business. But it sure could have! Knowing what I know now, I am ashamed to even admit to signing it, but at the time I didn't know better.
What ropes did you learn from going through this experience?
Always have a termination clause in your contract so your art will revert back to you.
Never sign a contract just so you can get to the fun part. Because if you later realize you signed something bad, it won't be fun. And there may be nothing you can do about it!
When you don't know, call in outside help.
So how can you avoid learning this lesson?
The easiest way to avoid Tara's experience is to have a termination clause in your contract. There are two kinds of termination clauses in art licensing agreements:
for cause (meaning they've done something wrong)
without cause (meaning they haven't done anything wrong, but you want to get out of the deal)
It's important to know that it is rare to have a termination without cause clause. But it is common for licensing agreements to include a termination for cause clause. And this is the kind of clause that would have helped Tara.
What might a termination clause look like?
Termination Without Cause
Licensor shall have the right to terminate this Agreement for any reason on giving Licensee not less than [number days/months] written notice.
Termination for Cause
Licensor shall have the right to terminate this Agreement immediately by giving written notice to Licensee if:
(1) Licensee fails to pay any amount due under this Agreement on the due date for payment and remains in default not less than [number] days after being notified in writing to make such payment;
(2) Licensee breaches this Agreement (other than failure to pay any amounts due under this Agreement) and (if such breach is curable) fails to cure such breach within [number] days of being notified in writing to do so;
(3) (a) becomes insolvent or admits its inability to pay its debts generally as they become due; (b) becomes subject, voluntarily or involuntarily, to any proceeding under any domestic or foreign bankruptcy or insolvency law, which is not fully stayed within [number] business days or is not dismissed or vacated within [number] days after filing; (c) is dissolved or liquidated or takes any corporate action for such purpose; (d) makes a general assignment for the benefit of creditors; or (e) has a receiver, trustee, custodian or similar agent appointed by order of any court of competent jurisdiction to take charge of or sell any material portion of its property or business;
(4) Licensee fails to make bona fide commercial use of the Artwork for a continuous period of not less than [number months/years].
So next time you sign a contract, double check how you could get out of it. And don't repeat this lesson learned.
How you can easily apply this today
Pull out the contract that you present to others and double check that you've got a way to exit the relationship if one or both of you want to.
Have you had an experience like Tara's? Have you signed a contract just so you could get to the fun stuff? Share your story in the comments or let me know and you can share your story in an upcoming post!
Want to connect with Tara? She loves Instagram or you can visit her website.