Ready to host your giveaway?
The first step in hosting a giveaway is picking the type of giveaway you are hosting.
But once you've done that, you turn to creating your Official Rules.
Just for fun, let's pretend I'm a fashion blogger and I've been approached by Ace Hotel to create a giveaway for my audience. (Seriously, Ace Hotel, any interest in figuring something out with a legal blogger? Because I'm game.)
We hope, that Ace Hotel's legal counsel is going to put the Official Rules together for me, but just in case they don't I'll have to create them myself.So I'll have to confirm with Ace Hotel the details of my giveaway. Let's pretend that they are:
So I'll have to confirm with Ace Hotel the details of my giveaway. Let's pretend that they are:
Entries will be counted from August 14 through 28
That the winner will receive a voucher good for two nights stay in a specific type of room at the Palm Springs property
Only US residents over the age of 18 can enter
That there are two ways to enter (1) Following both of our Instagram accounts, and (2) posting a photo of what they would wear on their Palm Springs getaway with the hashtag #acegetaway
That there is only one entry per Instagram account
That the winning photo will be picked based on creativity, originality, and relationship to contest criteria
That the Ace Hotel Social Media manager, the fashion blogger, and her friend will judge the entries and pick the winner
That the winner will be notified via Instagram Direct and will have 24 hours to provide a valid email address that Ace Hotel can deliver the voucher to
That we will be able to use the photographs submitted by all entrants on our social media accounts and marketing materials
After I've confirmed the details with Ace Hotel, I need to craft some Official Rules.
What needs to be included in Official Rules
Start + End Dates
Official Rules should outline the period where entries will be counted. For clarity, this should include the day of the week, the date with year, time, and time zone. To avoid getting into hot water, giveaway hosts must stick to these dates, even if the number of entries is disappointing.
Prize
Of course, the rules should describe the prize(s). But they also should outline if multiples will be given away and the approximate retail value of the prize. If the giveaway is sponsored, these details should be double-checked with the sponsor. In addition, entrants should be told if they could transfer the prize to someone else or exchange it for something else. Finally, any expiration date should be spelled out.
Who can enter
Historically, giveaways have been limited to those over the age of 18 for both privacy and legal reasons.
In addition to age restrictions, entrants from geographic regions might need to be excluded. If the giveaway will be held on the Internet, then you must comply with every country's laws where entry is allowed. Which means you'll probably want to limit entries to US residents. But within the US there are also several states that have specific requirements.
If you are hosting a sweepstakes, several states require registration and/or bonding:
Florida: registration and bonding if the prizes in total are valued at more than $5,000
New York: registration and bonding if the prizes in total are valued at more than $5,000
Rhode Island: registration if the prize is valued at more than $500
And if you are hosting a contest and a purchase is required for entry then you must register with the state of Arizona.
There also are some state-specific rules about winners. If you allow entrants from the following states you must publish the winners' list: Florida, Georgia, Maryland, Massachusetts, Minnesota, New York, Rhode Island, Tennessee, Texas, and Wisconsin. And if you allow entrants from Arizona, California, Florida, Hawaii, Nebraska, and Tennessee you must award all the prizes.
Finally, to eliminate the claim of favoritism, employees and family members are usually ineligible to win.
How they enter + how often + how chosen
We need to make sure this doesn't turn into an illegal lottery. To make sure we don't cross the line into an illegal lottery, we need to double-check our entry methods and winner selection process.
If entrants are giving you something of value, it's a contest. If nothing of value is exchanged, we are in sweepstakes territory. So in this section you'll spell out the entry methods and if any are required or optional. You'll also spell out how often they can enter the giveaway.
Next we turn to outlining how we are going to pick the winner. Is this a sweepstakes and the winner will be random? Or is this a contest and specific criteria will determine the winner? What are those criteria and who are the judges?
When + how the winner will be told they won
In this section, you'll explain what will happen after you pick a winner:
how you will tell them
what they need to do to accept the prize
what the timeline looks like
How prize will be delivered
Again here we just outline the procedure for delivering the prize. If you sponsor will be directly involved in the delivery, make sure that they sign off on the timeline.
Legal mumbo-jumbo
Since this is a highly regulated area you should also include at the end of your Official Rules:
"No purchase necessary"
"Void where prohibited by law"
"The number of eligible entries received determines the odds of winning"
In addition to these boilerplate clauses, it's a good idea to let people know who the sponsor is. If your entrants are creating copyrightable content, you should outline who owns the copyright and what you can do with it.
Once you've done that, read this article to make sure you start your giveaway prep off on the right foot by deciding your goals.
Does this give you confidence that you can successfully craft your next set of Official Rules? Let me know in the comments.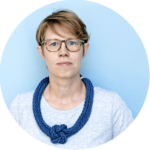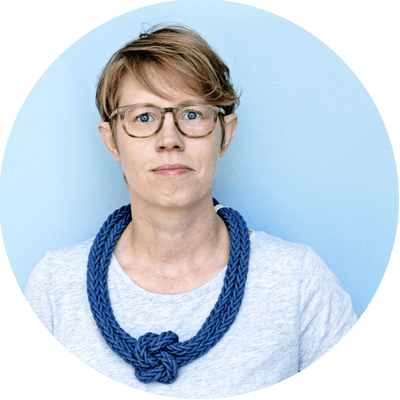 Hi! I'm Kiff! I believe that you can have ease in the legalese of running your creative business.
Each week, I send out an email to help you confidently strengthen your business' legal foundation by sharing my experiences and knowledge.
Get tips from your friendly legal eagle…
Your privacy is important to us. Learn how we protect it here.