There's been lots of buzz lately over Handmade at Amazon. And almost every Facebook group I'm a part of has a thread about this new service. These threads cover the potential plusses and minuses, but also include a couple myths.
I don't see my role as helping you decide if something is a good or bad business decision. I see my role as giving you the tools and resources you need to understand the legal side of things. I want you to be able to make an educated decision.
I assumed that Amazon would lump Handmade at Amazon under their existing seller's terms of service. This terms of service is something I've read dozens of times and so I didn't bother to re-read it.
I couldn't see how it would impact the makers that chose to sell on their platform any different than Etsy.
But then the service launched. And I got told by makers time and time again that the Amazon policy was stealing their copyright. And that Etsy's policy was so much better. So I pulled back out both policies and compared them side-by-side.
What is the difference between Handmade at Amazon terms of service and Etsy's?
What you are agreeing to by using both services
To make it a little easier to find the legalese in the terms of service, I've included the (legalese).
What kind of license you are giving them
You are giving the service a non-exclusive license to use anything you upload onto their site.
They clarify that the kind of license you are giving them:
does not require them to pay you a royalty for use of your content (royalty-free)
lasts forever (perpetual)
cannot be canceled (irrevocable)
allows them to grant these same license rights to someone else (sublicensable)
covers the whole world (world-wide/throughout the world)
What you are giving them permission to do
Now that they've told you what kind of license you are giving them. They then turn to what you are giving them permission to do.
Both services have permission to:
use
display
duplicate
modify
change
distribute
convert your content to any format they choose
I'm sure you are thinking, "they don't need all those rights!"
But here is why they are asking for them.
They need the right to use and display your content so that they can show it to my computer when I navigate to the website.
They need the right to duplicate because when I load your image onto my computer I am making a temporary copy of it.
They need the ability to modify and change your content because of the different aspect ratios of their apps and websites. They also need the ability to translate your content into other languages so that your shop is available to all buyers.
They need the right to distribute your content so they can include it in their newsletters, on the homepage, or help promote your products.
Finally, the lawyers want them to be able to convert it to any format they choose. So if they decide to print postcards or we start having computers in our brains they don't have to come back and get your permission to use your work there.
What you are promising them
Next we move onto what both services make you promise them.
You promise that:
you own the content you are uploading or have permission from the copyright owner to upload it
no one will claim the content you uploaded is their content or that it hurts them or their business
if the service gets sued, you'll pay their legal bills (indemnify)
that the service is not financially responsible for any content you upload (no liability)
So why do they need you to make these promises?
Let's pretend you hire a graphic designer to create your logo and website. She creates something you love. A couple weeks later, your shiny new website goes live. Then a couple months after the launch of your website you get a nasty lawyer letter. And this letter claims that your designer stole the logo and website.
Who should be required to pay the legal bills? You? The designer?
I think most of us would say it's the designer's responsibility. The designer created the design. You had no knowledge that they stole it, so why should you pay out of pocket for it?
The same is true for these services. They didn't create the content, so they require you to promise that it's yours. And require you to back up that promise by putting your money where your mouth is. Or in other words, if you don't keep your promise, then you have to pay the legal bills.
The bottom line
The bottom line is both of these services are asking for pretty much the exact same rights. Etsy's are just written with a little less legalese than the Handmade at Amazon ones.
One Handmade at Amazon terms of service difference
However, there is one important difference with the Handmade at Amazon terms of service. And that difference is how Amazon deals with your content once you choose to upload it to their service.
An Amazon detail page
When you create a product page, you create what Amazon calls a detail page. This page is permanently added to the Amazon catalog. And this page will remain even if you no longer are selling your products there (or if you sell out of your product).
Additionally, under the Amazon seller's terms of service:
you give Amazon and its affiliates (including other sellers) a license to use your content within the Amazon service
other Amazon sellers can list the same product against the detail page you created
This mean that if you upload an image to Amazon, then you give permission for it to be used by Amazon and other sellers. And you cannot use the DMCA takedown notice procedures to get the image off that seller's page.
For example, say you list a product on Amazon Handmade. A few weeks later one of your wholesalers takes your photo from your listing and posts it on their listing. Because you have posted the photograph to Amazon, you cannot get the image taken down.
Or your wholesaler might list herself as an alternative seller for your product. And as long as they are selling the exact same product as your listing, you cannot stop this. The only way you can stop it is if they are selling something that isn't an exact match.
Ultimately, it's your own decision if selling on this platform is good for your business. But don't claim that you aren't selling on Handmade at Amazon because the terms of service are so much worse than Etsy's.
Just don't claim that you aren't selling on Handmade at Amazon because the terms of service are so much worse than Etsy's.
---
Got questions about this post?
---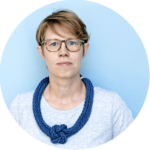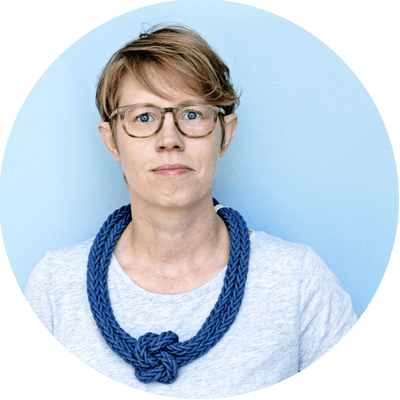 Hi! I'm Kiff! I'm your friendly legal eagle (and licensed attorney).
My goal is to add ease to the legalese. And because I think basic legal resources should be available to every creative, I create a lot of free content.
If I've created something that has helped inject a little ease into your creative business and you would like to say "thank you", you can make a contribution here.
If you'd like to hear more from me, I'd love to pop into your inbox every Friday morning to share additional ways to cut through the red tape and inject a little ease.
Get tips from your friendly legal eagle in your inbox…
Your privacy is important to us. Learn how we protect it here.