The beginning of a collaboration is magical. Working together fills you both with excitement. Maybe you have been admiring each others work for ages and feel lucky that you get to team up.
Your initial instinct is likely to jump in and get started. But I encourage you to have a couple tough conversations with your collaboration partner before you dive in.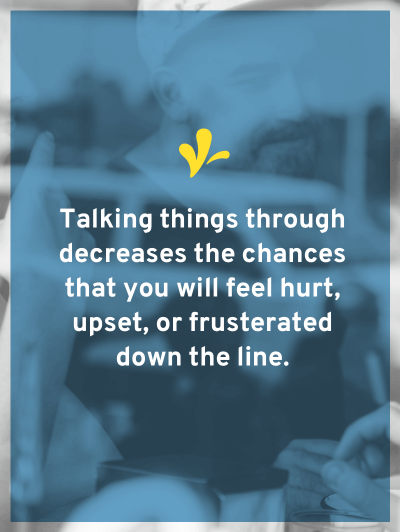 These conversations can be scary. There's a fear that you might disagree. But that's exactly why these conversations are important.
Talking things through allows you both to discuss your expectations. Talk about how you want to be treated. And get on the same page about the vision of the collaboration. Doing this decreases your chances that one or both of you will feel hurt, upset, or frustrated down the line.
So what are these conversations you should have? Since you are creative one topic you should discuss is:
How are we going to deal with intellectual property?
In our first episode of "Kiff Says", we are going to tackle the three common ways that collaboration teams deal with copyright.
I encourage you to have this conversation before you launch your next collaboration. Talk things through so that you both have the same expectations.
Now, I'd love to hear from you. What tough conversations do you think are important to have with your collaboration partners? Or what tough conversations do you wish you had with a past collaboration partner? Please share your story in the comments.