When we started talking about giveaways, we learned that the formulas for a legit giveaway were:
Sweepstakes: prize + random winner + no payment
Contents: prize + payment + not a random winner
I got several comments and emails after that post about the payment aspect and the notion of an "alternative method of entry".
Today I'm hoping that we can clear up some of that confusion.
What's considered payment under the law?
I try not to use unnecessary legal jargon, so I chose the term payment as shorthand. The law uses the term consideration. I'm thinking that my choice might have added confusion, since most of you associate payment with cash. (Sorry 'bout that.)
Like in contract law, consideration means an exchange of either monetary or non-monetary payment. To recap, the following is/isn't payment/consideration in a giveaway:
Payment: entry fee, purchase, significant time investment (e.g. long survey), significant effort (e.g. reporting back to your website their favorite sponsor's product), or providing something of marketable value (e.g. following you/signing up for your list)
Not payment: needing internet access for entry, calling a toll-free number, filling out a short survey, or visiting a store
The formula above tells us that if entrants are making a payment then we must host a contest. But contests come with a whole host of headaches, you have to: find a judging panel, come up with criteria, and judge the entries.
It's so much easier to pick a random winner, which is why so many blog giveaways are illegal lotteries.
Remember our #acegetaway? For that giveaway, one of our main goals was to grow our Instagram account. And so we required them to follow our accounts, which according to our list above is payment. Which is why I structured that giveaway as a contest. I created a panel of judges. And they selected the winning photo based on creativity, originality, and relationship to the contest criteria.
But luckily, there's a legal loophole that allows me to turn this into a sweepstakes. That legal loophole applies when I create an alternative method of entry. And if I properly create one, then I can randomly choose the winner.
But luckily, there's a legal loophole that allows me to turn this into a sweepstakes.
How to create an alternative method of entry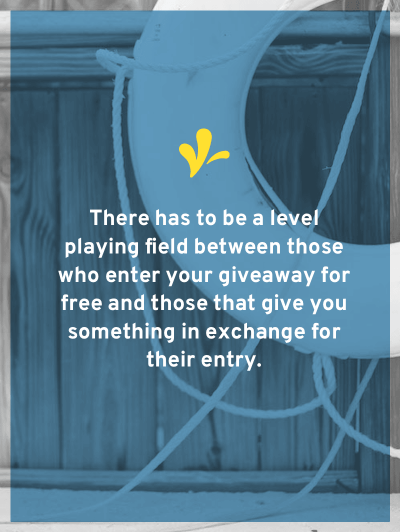 To create a valid alternative method of entry (sometimes shortened to AMOE) you have to create a way for people to enter that doesn't require payment. More importantly what you come up with can't be hard, burdensome, or put them at a disadvantage.
Basically, they have to be on a level playing field with those people who did give you payment.
Which means they have to have:
equal chances of winning
the same prizes
the same start and stop dates
The other thing you must do is clearly disclose that this option is available. So no hiding that it exists. If I'm entering I must be able to easily find out that I can enter without providing you payment.
To do that you might:
Have it as an entry method on your Rafflecopter form
Tell them when you announce the giveaway on your blog
Include it on your promotional materials
Make it bolded text in your Official Rules
Once you've made sure that you are meeting these requirements, you can use this legal loophole. Meaning you can select a random winner even though you have entry methods that require consideration.
Does that clear up any confusion? Bring up more questions? Share your thoughts, insights, and questions with me in the comments.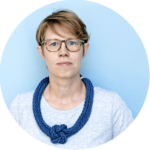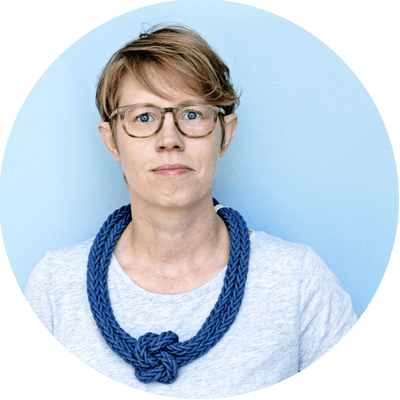 Hi! I'm Kiff! I believe that you can have ease in the legalese of running your creative business.
Each week, I send out an email to help you confidently strengthen your business' legal foundation by sharing my experiences and knowledge.
Get tips from your friendly legal eagle…
Your privacy is important to us. Learn how we protect it here.