We generally associate trademark law with brand owners. But what many people don't realize is these laws are actually designed to protect us!
Yes, once acquired a brand owner has the exclusive right to use the trademark. But the reason we allow them to control the use of a word, phrase, or logo is to give consumers the ability to know who they are transacting with.
We all know that when we go under the golden arches and buy a Big Mac, that the McDonalds Corporation is the one providing us that burger. We are not at Burger King, In and Out, or some random local burger stand.
Trademarks are brand identifiers that consumers can use to know who is providing them that product or service. On this episode of Kiff Says we talk about why trademark laws exist. Plus three things you should keep in mind when picking your trademark.
Trademarks are brand identifiers that consumers can use to know who is providing them that product or service.
What the video doesn't cover is the difference between owning and registering your trademark.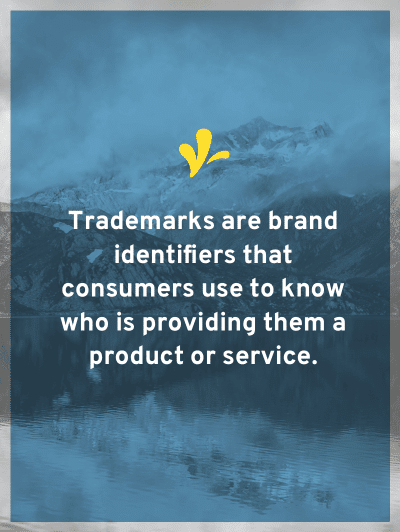 You get common law trademark rights as soon as you start using your mark in a way that draws an association with consumers. (Of course, as long as it meets the trademark requirements.) And you are able to enforce common law trademark rights. Which gives you the ability to stop those who adopt a similar mark after you in the same geographic region.
If you don't believe me that common law trademarks can be enforced, just ask Amazon. However, registration exists because it comes with some major benefits:
Allowing you to use the ® symbol
Serving as notice that you are the trademark owner
Proving you own the trademark
Expanding your trademark rights to the entire United States
Allowing you to expand your trademark to other countries
Allowing you to stop products with similar trademarks from being imported into the United States
I wouldn't suggest solely relying on your common law trademark rights. And at some point, you'll probably register your trademark. But the priority of registration will vary business to business. Generally, we look at these factors to decide if it's time to register:
Uniqueness of the mark
Chance that someone else will adopt it
Where this product/service fits into the long-term goals of the business
Cash flow
Does that help you understand what can be trademarked and when it's time to make the leap to registration? Share your thoughts in the comments below.