Running a creative business is a rollercoaster. You have amazing days and tough days.
Last month, I was in a serious funk. The tough days seemed to keep piling up. And for a few days, I fantasized about burning everything to the ground. And after that running away to a cabin in the woods for the summer.
Luckily, during that phase, I talked to my Mom. She told me not to make any major decisions for three days. And that after three days we should talk again.
Of course, my Mom was spot on. Three days later I was feeling better.
But I still wanted to go to a camp in the woods. Because I knew that I needed to inject a little fun into my summer and remember that the ebbs and flows happen to all of us.
And so I asked myself two questions:
What would I want summer camp to include?
If I could run away to summer camp, who would I want to come with me?
Of course, summer camp has to have campfires, motivation, creative activities, and some learning.
And when I thought about who I'd want to hang out with, my list included:
Lisa Congdon
Arianne Foulks
Joan Goodspeed
Tiffany Han
Emily McDowell
Lisa Anderson Shaffer
And so I reached out to each of these ladies to see if they'd help me cultivate a fun space this summer.
They said yes, and so TAJD Camp was born.
It's designed to be easy, low-pressure, and on your own terms.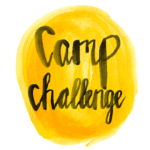 Over the six weeks of camp, you'll get three emails each week:
Mondays, you'll get your camp challenge, a 30-minute or less legal project to help you improve your creative business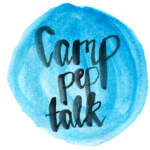 Wednesdays, you'll get your camp pep talk, helping you deal with the good and bad of running a creative business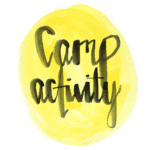 Fridays, you'll get your camp activity, an hour-ish project to help you explore your creativity
We'll also have a couple of evening campfires, one of which Joan will be doing tarot readings for a few lucky campers!
Of course, since it's camp you are free to pick and choose the activities that spark joy for you!
I hope to see you at camp! And in the process build connections that will help you survive the times when the bad days keep piling up.