Overwhelmed by all the legal to-dos?
Click here
to get a free legal tip each week in your inbox from your friendly legal eagle.
San Francisco is famous for its hills. And a couple years back early one morning, I was on top of my favorite hill, Tank Hill. At the time I was living in the Mission, so Tank Hill was the closest (and least crowded) hill from my house. But it was my favorite because of the view. On Tank Hill, you have more than a 200-degree view. You can view see from the Golden Gate Bridge to Bayview. And the rope swing was an added bonus.
As I sat on Tank Hill that morning, I saw smoke billowing from several apartment buildings. Using my mental map, I guessed it was near Alamo Square. But didn't pay much more attention to it. Later that day I got on Facebook to learn that the apartment fire I'd seen was the home of one of my friends. And over the next year or so, I had three friends lose their homes to fire.
With each fire, my group of friends learned a lesson about renter's insurance.
The friend that lost her home in Alamo Square didn't have renter's insurance. I did, but I was shocked to learn that most of my friends didn't. Her fire taught them a lesson and they purchased a policy.
The next friend lived in the Mission and he lost his home when the restaurant below caught fire. He had a renter's insurance policy, but his roommate didn't.
The lesson here was related to the fact that my friend owned all the expensive items in the apartment. The insurance company claimed that he was trying to get his roommate's items covered. That he claimed items were his since his roommate had no coverage. After fighting and providing them with mountains of evidence, the insurance company paid out. But it was a huge headache. So those of us with roommates at the time, talked to them about if they had a policy.
But the lesson that I learned from the third fire, I talk about all the time. In fact, I just mentioned it to someone this week.
My friend who lost her home in this fire was a photographer. She lived alone in a huge 2 bedroom flat out in the Sunset. And the second bedroom she had converted into her studio. When the fire struck, she grabbed what she could carry. But 90% of her photography equipment was destroyed in the fire.
And guess what, her insurance refused to cover any of her equipment.
What's not covered by your homeowner's or renter's insurance policy
Excluded in the fine print of most homeowner's or renter's insurance policies is items used for business purposes. Which means that your insurance likely doesn't cover any business items in your home. So everything you need to run your business isn't covered. (The same is true if you use your car for both personal and business use and something happens when you are conducting business.)
This is a problem for all of us who work out of our homes.
The stuff in your "office" is critical. And without it, you can't get much work done or make money. And when you're homeless, you don't need the added stress of figuring out how you are paying for new equipment.
How to insure your business items
Luckily, there's a simple solution:
purchasing a business policy
getting a rider for your existing policy
The first step you should take is checking your existing policy to see if it covers business uses. If you purchased through a broker and you mentioned you work from home, you might be covered. But without a rider, you probably don't have coverage.
If you need coverage, I'd suggest getting two quotes:
a rider from your renter's/homeowner's insurance company
a policy from a business policy insurance company
The reason I suggest two quotes is because you often get a discount when you have multiple policies. Which is exactly what happened with me. I bundled mine with my professional liability insurance and saved on both policies.
Other coverage you might need
As I mentioned before, if you use your car for both purposes, you'll repeat this for your auto insurance. And that's because you need coverage if you get in an accident while on business errands. You'll want them to pay if you hit someone while running packages to the Post Office.
And if employees, clients or customers regularly come to your home, you might need additional coverage. And that's because you run the risk of someone slipping and falling in your home. And you want your insurance to cover their medical bills if that happens.
[clickToTweet tweet="Do you work from home? Don't make this insurance mistake and risk your business" quote="Do you work from home? Don't make this insurance mistake and risk your business"]
So take a few minutes today and beef up your policies. Because I would hate to hear that your business is set back because something happened to your home.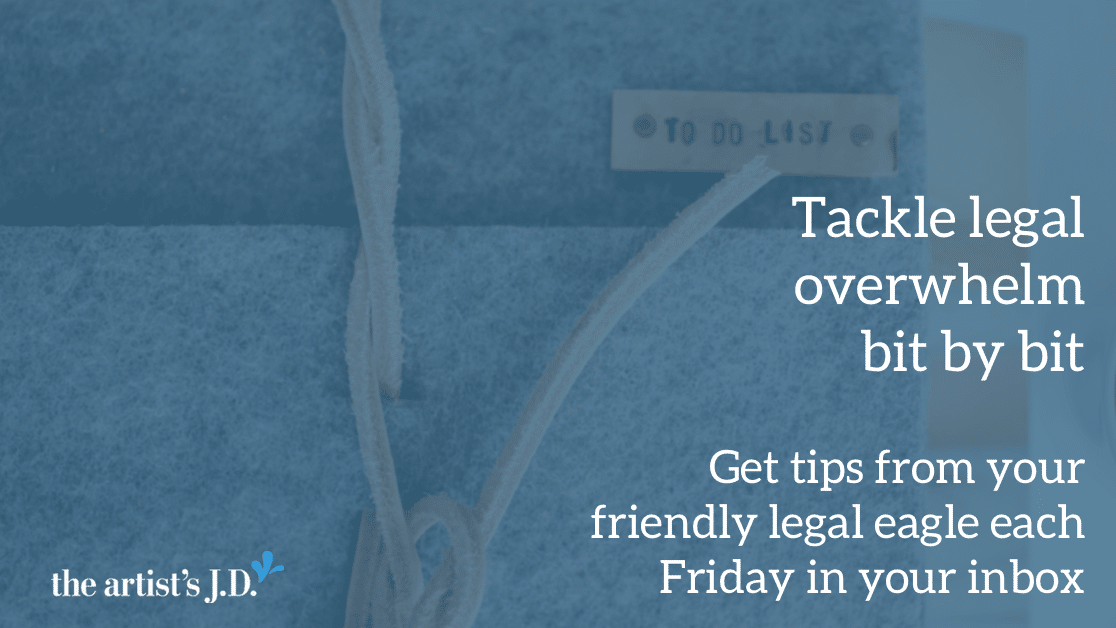 Did you know that your existing policies might not cover you? Have you learned this lesson the hard way? Share your thoughts in the comments.