At Wednesday's Campfire Chat, we talked about a side project that I'm exploring, creating an Amazon KDP journal based on the Moleskin notebook I use to track all the locations I camp at.
For this project, I plan on using a pen name.
During the chat, I casually mentioned that I wouldn't need a DBA for my it and it sparked a discussion.
So today, I thought I'd share the reasons why I won't need a DBA for this project.
The reason I won't need one is that it'll be a "true" pen name and not a "brand" pen name.
What's the difference between a "true" pen name and a "brand" pen name?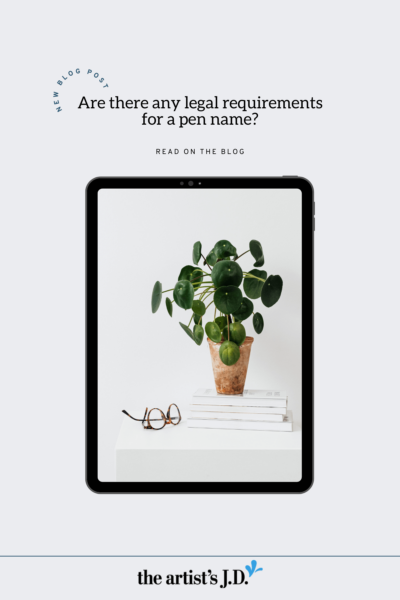 With a "true" pen name, your publisher knows your legal name and pays you directly.
The publisher just agrees to use the pen name on the book byline. This is the case when privacy or anonymity is not important. (And you are okay with the copyright application reflecting your legal name.)
With a "brand" pen name, you might:
want privacy and anonymity and the publisher to never know your legal name (including signing the contract under your pen name)
want privacy and anonymity and to be able to prepare your copyright registration application without your legal name
want to sell directly to the public using the brand name, for example, if I decided to sell individual printable pages from the journal on my own website
When you opt for a "brand" pen name, you do need a DBA (or an LLC), but you don't when you opt for a "true" pen name.
For the time being, I'm not planning on offering anything other than a paperback print-on-demand book through Amazon and I'm okay with them knowing my legal name. So it'll be a "true" pen name, and nothing is required.
But I have bought the URL, so if I start doing anything with the domain name, I'll need to connect the pen name to my LLC with a DBA.
Chat soon,
P.S. Want to join us for the next campfire chat? You can get access to the chat plus 24/7 access to our private online community, courses, checklists, contract templates and more for $45/month. Join here.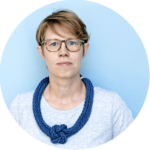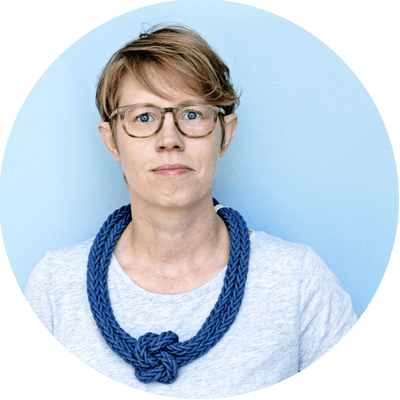 Hi! I'm Kiff! I'm your friendly legal eagle (and licensed attorney).
My goal is to add ease to the legalese. And because I think basic legal resources should be available to every creative, I create a lot of free content.
If I've created something that has helped inject a little ease into your creative business and you would like to say "thank you", you can make a contribution here.
If you'd like to hear more from me, I'd love to pop into your inbox every Friday morning to share additional ways to cut through the red-tape and inject a little ease.
Get tips from your friendly legal eagle in your inbox…
Your privacy is important to us. Learn how we protect it here.