In the past few months, I've been a test knitter for two different patterns.
Both patterns had mistakes and confusing sections. But as of last week, both projects are blocked and finished.
One designer, I'd happily test knit for again. And the other I'd politely decline if she asked me.
The big reason is that one of the designers turned test knitting into an insiders' club experience.
I don't spend a lot of time on Facebook. In fact, most of my Facebook interaction comes via the Facebook Pages app on my iPad. And when I do visit it on my computer, I have a Chrome extension called News Feed Eradicator for Facebook set up, so I don't even see posts.
So when I get added to a Facebook Group, I usually turn off notifications and rarely visit it. But I found myself checking into her exclusive test knitters group because it was fun and helpful.
For example, one of the rows of the lace pattern section confused me. So I posted a question in the Group asking if I was reading it wrong.
I was reading it wrong. But she didn't make me feel dumb for reading it the way I did.
Instead, she said, "Yep, I see where you are coming from."
And within an hour, she'd made a quick Facebook Live video of her knitting that pattern row, explaining step-by-step how to do each stitch.
It was a simple video showing her hands and a pattern swatch. I'm sure she recorded it with her phone. And there was nothing in it but a wooden table, tools, hands, yarn, and the swatch.
And because of her kindness and generosity, almost every test knitter raised her hand at some point and asked a similar question when she hit a roadblock.
She also didn't limit the group to just roadblocks. She:
encouraged us each Friday to post work in progress photos
showed us photos of swatches she was working on
asked our opinions on what patterns she should develop
asked us what patterns we loved and why
asked us what patterns we didn't like and why
In just six weeks, she not only increased our opinion of her brand but started friendships between us.
(In fact, one of the other test knitters lives near me and we are having a knitting and coffee date next week!)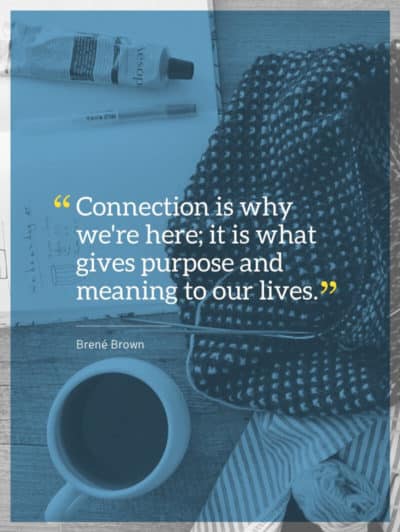 In Daring Greatly, Brené Brown says,
Connection is why we're here; it is what gives purpose and meaning to our lives.
The insiders' club experience she created allowed connections to form between her and the test knitters. And the test knitters themselves.
That's what made the experience so powerful. And it's exactly why if she reaches out, I'll happily test knit for her again.
What's one way you can foster connections between you and your clients/customers? Or better yet between your clients/customers?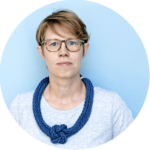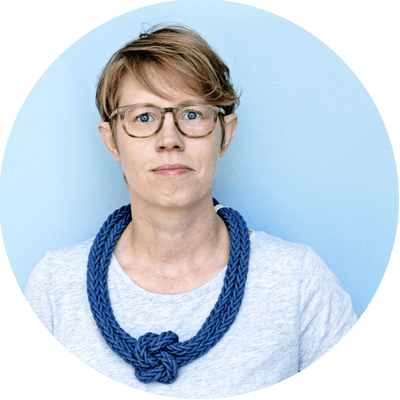 Hi! I'm Kiff! I believe that you can have ease in the legalese of running your creative business.
Each week, I send out an email to help you confidently strengthen your business' legal foundation by sharing my experiences and knowledge.
Get tips from your friendly legal eagle…
Your privacy is important to us. Learn how we protect it here.