This month, my trailer has been parked at my parents' house and I've been spending lots of time with my mom in her quilting/sewing room.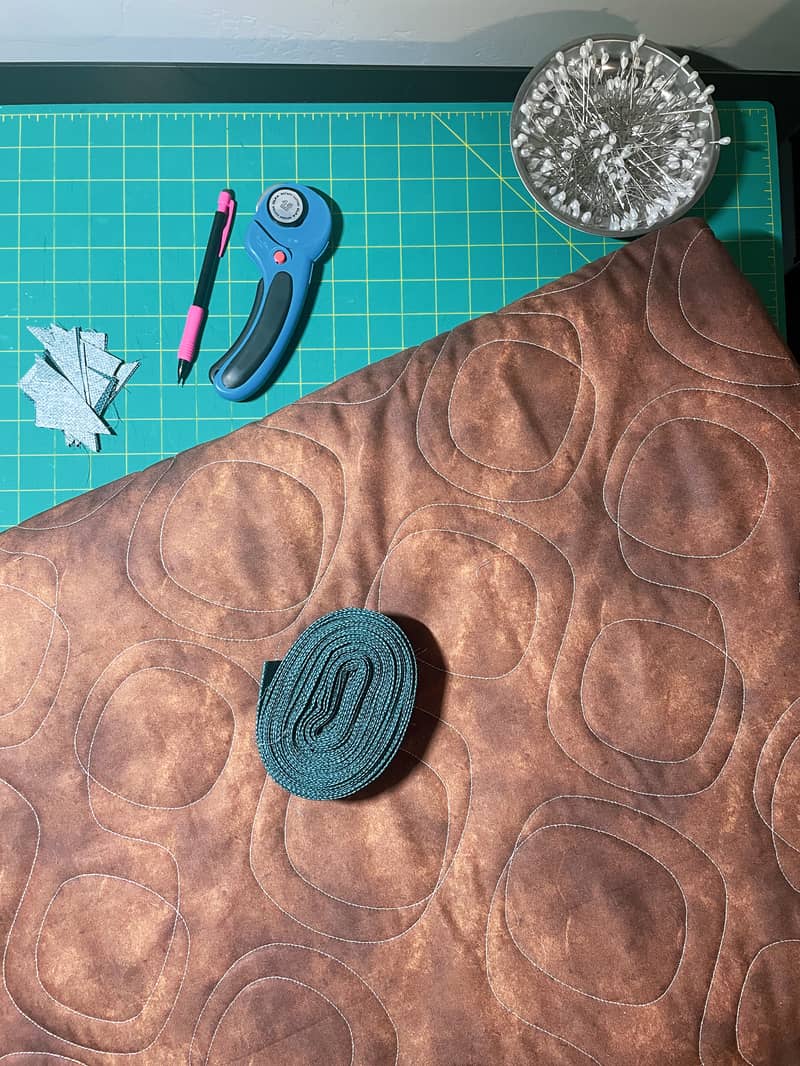 While I was here I:
made a new quilt for the trailer bed (I just have to hand sew the binding)
finished a third of a 7-inch round Halloween cross stitch
made a fall woven wreath
And one thing I've been thinking about is that when I'm sewing, unpicking is just an assumed part of the process. (Or even when I'm just working on craft projects in general.)
I don't see it as a mistake when I unpick something. I don't see it as doing something wrong. I give myself the grace to unpick and try again very easily in the sewing room, even when it's a mistake.
There's no shame or fault in undoing and redoing. Because I see it as an inherent part of the process.
But I rarely give myself this same "redo" pass when it comes to experiments, projects, or things in my business.
For example, last month I experimented with some Facebook Ads for the new Legal Roadmap book. I bought a course and followed the system to create the ads, but the first batch wasn't going as I'd hoped.
Rather than giving myself time because I was trying something new, I told myself I was wasting my time and money running ads and hit pause on them. I told myself I'd restart them after my mini-sabbatical, but two weeks later, I haven't.
I also started dipping my toes back into social media after a 2.5-year hiatus. (I'm @theartistsjd on Instagram, the artist's J.D. on Facebook, and Kiffanie Stahle on LinkedIn if you want to connect.) And the initial experiments I ran there also didn't go quite as I'd hoped. And I've spent more time talking myself out of trying something else, than posting.
So as I hit the road tomorrow, I'm going to try to carry this lesson from the sewing room with me.
I'm going to try to give myself the same grace in my business that I do in the sewing room.
I'm going to start my fall business experiments with the expectation that trying again is a part of the process. I'm going to start with the assumption that I'll have to backtrack and re-do things. I'm going to remind myself that my first pass won't be perfect and that it'll take some tweaking to make it work.
And as you embark on your fall projects, I challenge you to do the same thing.
I'm busy taking care of all the last-minute stuff required to head back on the road but I'd love to hear what projects you'll be experimenting with this fall. So hit reply and I'll get back to you ASAP.
Chat soon,
P.S. I posted about a dozen new terms in the Legalese Translator this week! The Legalese Translator is just one of the many bonuses you get access to when you buy the Legal Roadmap book! Grab your copy for $20 here.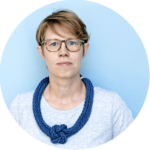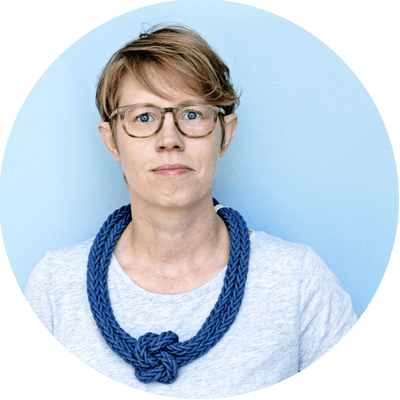 Hi! I'm Kiff! I'm your friendly legal eagle (and licensed attorney).
I'd love to pop into your inbox to help you cut through the red tape and share how there can be ease in the legalese.
Get tips from your friendly legal eagle…
Your privacy is important to us. Learn how we protect it here.