I'm an introvert.
Which means at networking events, my comfort zone is talking 1:1 in the corner with another creative business owner.
And 90% of the time our conversation turns to her "quick" legal questions.
I spend the time to thoroughly answer her questions because I know that it can be scary, not to mention expensive to ask legal questions to an attorney. (Plus I love talking about the law!)
And based on the dozens of emails I get in my inbox each week, I know you have legal questions too.
You want to know what's important, what's not, and what topics you should have on your radar that you don't.
In a perfect world, we'd rent a huge venue and I'd do an Ask Kiff version of speed dating. Where I went from table to table answering questions.
And while you waited for me to land at your table, you could network with other creative business owners.
But sadly, we can't make that happen on a regular basis. So instead, I host Office Hours. During Office Hours no more than 15 of us will gather for an online version of Ask Kiff speed dating.
You'll leave knowing your answer and feeling more confident. You will have helped out a fellow creative business owner with your experiences and knowledge. And walk away knowing that you aren't the only one struggling with that issue.
Raise your hand and ask your questions in a casual, conversational, and supportive environment.
Save your spot in an upcoming session
April 17, 2019 at 10:00 AM Pacific | 1:00 PM Eastern
[purchase_link id="12774″ text="Purchase" style="button" color="blue"]
Kiffanie provides on the spot answers to your legal questions in a casual and conversational format. I look forward to her Office Hours and keep a running list of questions that I write down as situations arise in our business. Kiffanie makes sure that everyone benefits from Office Hours. Honestly, creatives are crazy not to take advantage of this opportunity.

Maria Brophy, Drew Brophy Studios
How do Office Hours work?
Office Hours are:
Limited to 15 creative business owners
About 60-90 minutes long (I'll stay until all your questions are answered!)
Hosted via Crowdcast
Recorded so you don't have to scribble notes the entire time
Time-stamped so you can easily re-visit the answer to any question
Join us and pick my brain for about what it'd cost to join me for dinner.
Save your spot in an upcoming session
March 20, 2019 at 10:00 AM Pacific | 1:00 PM Eastern
[purchase_link id="12773″ text="Purchase" style="button" color="blue"]
April 17, 2019 at 10:00 AM Pacific | 1:00 PM Eastern
[purchase_link id="12774″ text="Purchase" style="button" color="blue"]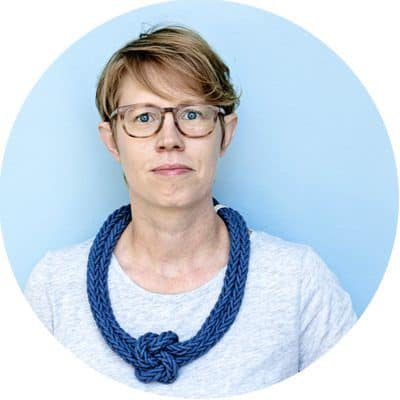 Hi! I'm Kiff! I'm the founder of the artist's J.D. and your friendly legal eagle.
I'm also a photographer, fellow creative business owner, and lawyer living in Sacramento, California.
The law fascinates me. That's the reason I went to law school, started my own law practice, and love practicing law. And I'm not ashamed to admit, I'm a total legal nerd.
But I'm also creative. I knit, cook, bake, write, and attempt to draw. And I love mixing my creative and legal nerdiness.
Around here my goal is to add ease to the legalese of running your creative business. And to share my experiences and knowledge. So that you have the tools and resources you need to achieve success–however, you define it.
Frequently Asked Questions
…who should attend Office Hours?
Office Hours is perfect for anyone running a creative business: makers, artists, handmade business owners, coaches, infopreneurs, consultants, teachers. Basically anyone creative and determined to make a living from it!
…who shouldn't attend Office Hours?
If you are looking for an attorney, this isn't the right place. Office Hours won't allow me the opportunity to deep-dive into all the documents, facts, and factors that an attorney would need to know to determine how these laws impact your creative business.
I will only be able to provide information about the law and give you options. You'll have to decide what's right for your business. And if you don't have the time, energy, or desire to make those decisions, you should hire a lawyer, not attend Office Hours.
If you aren't based in the United States, I will only be covering U.S. law, not the laws of the country you live in.
And while I'm sure it doesn't need to be said, I am a lawyer, but attending Office Hours doesn't turn me into your lawyer. Need a lawyer? Check out this list of Volunteer Lawyers for the Arts organizations in (almost) every state.
…how do I submit my questions?
Once you complete your payment, you'll get an email with the link to our private Crowdcast session. You'll leave your questions there at your own convenience, allowing you to jot them down as they come to mind!
…how do I attend Office Hours?
Office Hours will be held via Crowdcast, so you can join from the comfort of your home, studio, office, or wherever you are!
I will be on camera for the entire session. And you'll have the option of joining me on camera when I answer your questions. (FYI…Crowdcast limits which browsers you can use, you can see the requirements here.)
You'll also be able to communicate with me and the other attendees during the session via a chat window.
…what if I can't come at the last minute?
Life happens and unexpected emergencies occur. But since space is limited and there isn't a waitlist, refunds will not be given. However, if an emergency happens, please email me at kiffanie@theartistsjd.com ASAP to discuss re-scheduling to the next available Office Hours session.
Have a question I don't address above? Email me at kiffanie@theartistsjd.com.
Save your spot in an upcoming session
March 20, 2019 at 10:00 AM Pacific | 1:00 PM Eastern
[purchase_link id="12773″ text="Purchase" style="button" color="blue"]
April 17, 2019 at 10:00 AM Pacific | 1:00 PM Eastern
[purchase_link id="12774″ text="Purchase" style="button" color="blue"]
[social_warfare]