Often I hear that it's onerous or silly to keep a central file of legal paperwork.
But if you are an LLC/corporation, if you fail to keep a central file of required documents, you are poking holes in your fence.
And if you poke holes in the fence, then when you need your limited liability status the most, a bulldozer can be driven through your fence. Which makes your personal assets once again up for grabs, the exact thing you didn't want.
If you are a sole proprietorship or partnership, this file just makes your life easier when you need to find your sales tax certificate, your EIN number, or your W-9.
Short version, every business should have a central legal file where its important legal documents are stored. And what you keep in that folder depends on which legal type your business is.
What should go in that file?
All businesses should have:
Federal Employee Identification Number
Permits and Licenses
Property List
Tax Returns
Business Books
If you are a corporation, you should also have:
Articles of Incorporation
Bylaws
Board of Directors Minutes + Consents
Shareholder Minutes
Shareholder's List
If you are an LLC, you should also have:
Articles of Organization
Operating Agreement
Members List
Members Meetings Minutes + Consents
If you are a partnership, you should also have:
Need help gathering these? We've got a resource specific to this in the artist's Courtyard available to all Guide members. (Or if you need to learn how to keep your LLC on the up and up, there's a lesson on this in the Maintain your LLC course as well!)
---
The latest from the artist's Courtyard…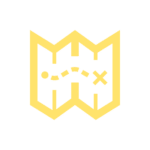 Not a member yet? You can join for a one-time payment of $20 and get access to dozens of resources and our private (non-Facebook) online community. Join today.