In addition to running the artist's J.D., I'm a practicing California attorney. And over the past dozen years, I've helped hundreds of businesses become California LLCs. I've also "fixed" dozens of LLCs that creative businesses formed via LegalZoom.
Don't get me wrong, services like LegalZoom serve a valuable purpose. But their sole value is making it easier to fill out government forms.
Their approach is also the same if you are a restaurant, property management company, or creative business. And they don't explain what the documents mean or how to keep your LLC on the up and up.
This is why almost every creative business that's come to me with a LegalZoom LLC needed fixing.
Some need more fixing than others…
For example, a few years ago I worked with a client who formed her LLC in 2012 through LegalZoom. And she didn't realize that she was required to pay LLC franchise taxes or renew her LLC every two years.
And between her back taxes, fines, penalties, attorney fees, and accountant fees, this mistake cost her more than $10,000.
I know that many of you don't have the cash flow to turn to an attorney for one-on-one help in forming your LLC. And so I wanted to create an alternative to your turning to services like LegalZoom.
This is why starting this month, the LLC course now is available in three different ways:
you can get access to the course and 50+ other resources in the Legal Library by joining the artist's Courtyard for $450/year.
you can get access to the Create your LLC course and its 18 lessons walking you through how to file, what to put in each blank, and what's expected of your LLC (regardless of what state you live in!) for a one-time payment of $335.
you can get access to the Maintain your LLC course and its 9 lessons helping you understand what's expected of your LLC for a one-time payment of $215.
Because no matter what stage you are at, I want you to be able to create your LLC and/or feel confident that you know what's expected of your LLC.
P.S. The other thing I'm not a big fan of using LegalZoom for is trademark registrations! Read why I think it's worth investing in hiring an attorney for your trademark.
---
The latest from the artist's Courtyard…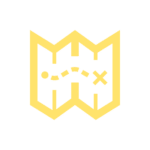 What do you do if you create an LLC and then totally pivot your business? Watch this week's Ask Kiff to learn the three things you should do when your LLC changes direction.
We've got several upcoming events! Today is our usual Friday Rundown, next Wednesday we have a co-working session, and April 6th is our Q&A session. View the event calendar.
I'm working from home 95% of the time, but my home is constantly changing locations. This week's question is all about the strange/crazy/different places that you work at when you aren't in your home or studio. Chime in here.
Not a member yet? You can join for a one-time payment of $20 and get access to dozens of resources and our private (non-Facebook) online community. Join today.