If you don't know, I've been living in my trailer and exploring the western United States as a full-time RVer for about a year and a half.
And most days it's absolutely delightful. For example, today I'm writing this outside on our "porch" surrounded by several species of birds, including Western Bluebirds, Steller's Jays, and Lesser Goldfinches hopping around, chirping, and flitting in and out of the ponderosa pine forest, we are set up in.
But it's not always sunshine and rainbows.
One of the challenges of this lifestyle is that there are few "constants". Since I mostly boondock on public land that means it's move day about every two weeks.
And I have to move to a new spot and figure out how to refill gas and propane, buy groceries, and do laundry along the way.
I also have to create multiple plans, because of the weather, the popularity of RVing, and the fact I need a strong cell signal to work (and you don't always know if it'll be good or not until you get there).
Needless to say, leading up to move day, I have to make hundreds of decisions.
And a couple of weeks back, I hit decision overload.
It was the compounding of several weeks of bad weather, some unexpected truck and trailer maintenance, and having to rely on Plan C for every move. (And in one instance, making up Plan C on the spot when our Plan B failed, even though I had a reservation.)
And even the decisions, like which of the dinner options I had on my meal plan to cook that night or which of the tasks on my to-do list I should tackle first, were too much.
This meant I did nothing (and ate popcorn for dinner).
I value and make time for rest. But when I was in this decision overload and doing nothing, it wasn't rest. I was mentally tapped out.
So I could rest and recover, I knew I needed to free up some mental bandwidth by reducing some of the decisions I needed to make.
So I've been experimenting with a couple of ways to reduce decision fatigue, including:
Booking a couple of month-long reservations at RV parks, so I had some breaks from making *all* the decisions.
Building out my meal plan in more detail. Rather than making a list of meals I could cook with the ingredients on hand, I made a two-week meal plan using daily themes so there's no question about what I'm cooking.
Using the 1-3-5 Rule for my to-do list. And when picking my one big, three medium, and five small tasks each morning including personal tasks in the mix. (And accepting that "move day", is every one of the 1-3-5 tasks!)
Setting a timer for researching move-day plans. So I don't go down the rabbit hole and get overwhelmed with *all* the options.
And about two weeks in, I'm feeling more rested.
While you probably don't have the same move-day decision overwhelm that I do, you still are making hundreds of decisions each day.
And the impact of making all of these decisions trickles down to you, your life, your business, and those around you.
So I challenge you to come up with one way you can experiment with streamlining decision-making for the next week or two.
It could be:
Picking your clothes the night before.
Setting a recurring appointment on your calendar for exercise.
Creating nightly themes for what you'll eat.
Picking a business focus for the next month and putting every idea that doesn't support it on a "someday" list.
Chat soon,
P.S. We are going to try a fun new live session this summer called "Campfire Chats"! These sessions will be casual and focused on getting to know each other. The first one is scheduled for May 11th at 5 PM Pacific | 8 PM Eastern and everyone is invited! RSVP here.
Want help getting all your legal ducks in a row?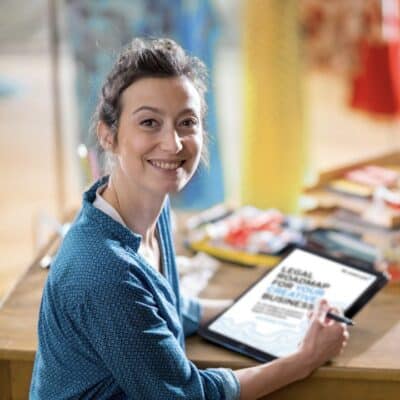 Wish you had a straightforward strategy to protect your ass(ets) without legal confusion? Then the Legal Roadmap book is your go-to guide.
Inside this book, you'll find three Maps that will help you build a business you love, built on a strong legal foundation. And you'll get my guidance step-by-step to execute each of the action items contained in the Maps.
---
The latest from the artist's Courtyard…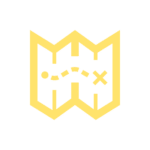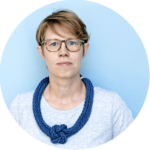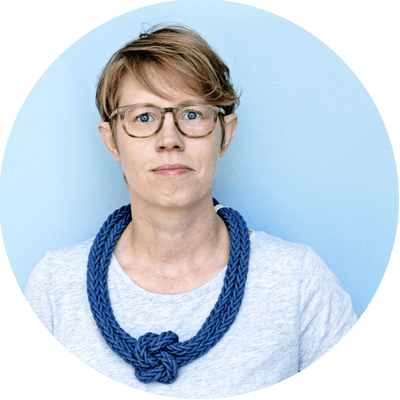 Hi! I'm Kiff! I'm your friendly legal eagle (and licensed attorney).
My goal is to add ease to the legalese. And because I think basic legal resources should be available to every creative, I create a lot of free content.
If I've created something that has helped inject a little ease into your creative business and you would like to say "thank you", you can make a contribution here.
If you'd like to hear more from me, I'd love to pop into your inbox every Friday morning to share additional ways to cut through the red-tape and inject a little ease.
Get tips from your friendly legal eagle in your inbox…
Your privacy is important to us. Learn how we protect it here.