Did you submit your copyright registration application with the U.S. Copyright Office and then realize you had an error? Can you fix it?
That's exactly what Leanne wanted to know!
By the end of this video, you'll know:
Why it's important to understand the requirements of each application type before you start filling it out
My one suggestion to try to re-open her application to fix her copyright registration application error
How you can get step-by-step instructions for each application type
Watch the video
Show notes
Post
This week's question comes to us from Leanne. Leanne asks,
Hi Kiff. I watched your videos regarding copyright registration, thank you.

Just a quick question. I was uploading 10 previously unpublished works, it's just 2D art in the visual arts category. And when I got to the final page where I was to upload the work, I thought it was going to be uploaded the artwork one at a time because it said the title of just the first one.

I uploaded the artwork for just the first of the 10 and then clicked submit. And realize that I've now submitted the whole application. But it doesn't have the images for the other nine in that collection.

So I'm wondering what my options are. I don't see any information on their website. I'm wondering if there's a possibility to go back into the application. It does say that there's an open case now.

So if you know, in your experience if we can go back in after we've submitted, if we can add the additional photos that would be great. Thanks for your help.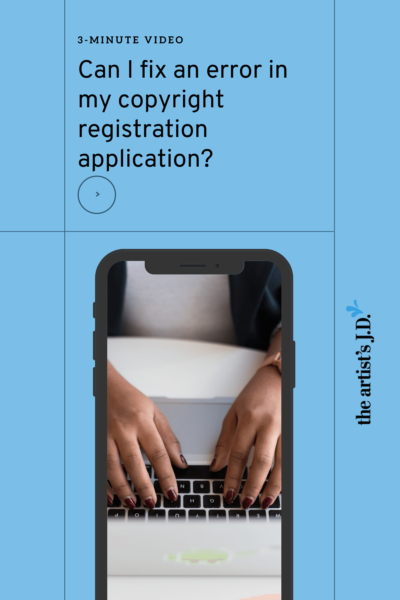 Hey Leanne, so sorry to hear about your little snafu, in the copyright registration system.
There are specific requirements for how you need to title, how you the files, and everything for a group of unpublished works.
So number one, I would make sure that you followed all of those step-by-step instructions. And if you aren't aware of what they are, we do cover exactly how to do all of that and what the requirements are in the copyright registration course.
But to your particular snafu, what I would do is call the Copyright Office Public Information Officer at 1-877-476-0778. And I would, when I call them and have your application number handy. And I would tell them what happened and about your copyright registration application error. And see if they can do anything, they might tell you you're SOL.
But that would be the only idea that I would have of how to try to get that application back open. So that you can continue to upload the other nine works that you were trying to register on the application. So that would be my suggestion.
Hopefully, it will work. And again, for future applications, if you've got questions about how to do that, we go through step-by-step each different application type, that you can register in the course.
It can be overwhelming to register your copyrights
Learn to confidently register your copyrights with the U.S. Copyright Office…even if you have tried (and given up) before!
Get access to an in-depth course guiding you step-by-step and screen-by-screen through the process of registering your copyright with the U.S. Copyright Office. You'll go from not knowing what you are going to register to having a strategy for future registrations.
And if you get stuck, you'll have our 24/7 online community to help you out!
---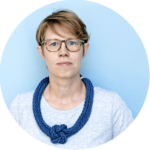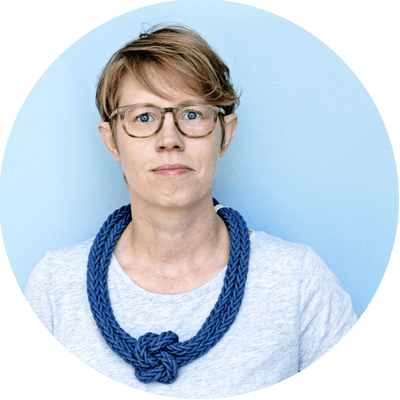 Hi! I'm Kiff! I'm your friendly legal eagle (and licensed attorney).
My goal is to add ease to the legalese. And because I think basic legal resources should be available to every creative, I create a lot of free content.
If I've created something that has helped inject a little ease into your creative business and you would like to say "thank you", you can make a contribution here.
If you'd like to hear more from me, I'd love to pop into your inbox every Friday morning to share additional ways to cut through the red-tape and inject a little ease.
Get tips from your friendly legal eagle in your inbox…
Your privacy is important to us. Learn how we protect it here.