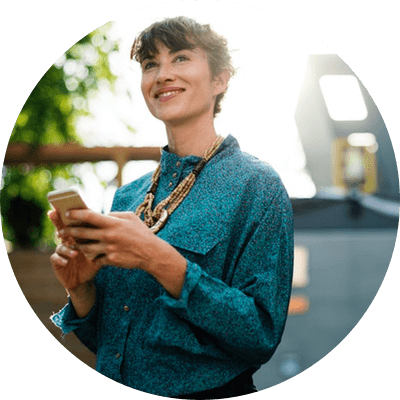 Want easier working relationships?
Discover how one simple document makes you the kindest biz owner around and creates better working relationships.
All through a resource designed to help you create a contract that does heavy duty as a relationship-building tool while being light on the legal jargon.
---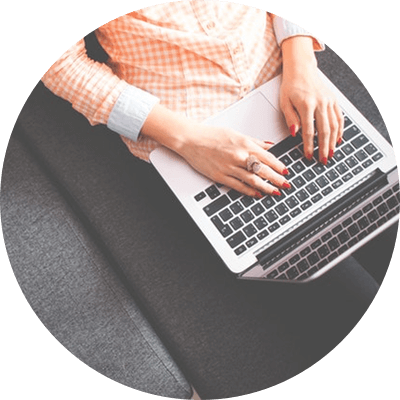 Do you dread opening your inbox?
You started your creative business to be your own boss, create what you wanted, and work with dream clients.
And over time, you've learned that building trust and strong relationships with your clients is critical to building a thriving creative business.
But managing clients has become your full-time gig.
There's always outrageous demands, unrealistic expectations, and pulling teeth to get the things you need from them.
Inject ease into your client relationships
This resource is all about how to you can create easier relationships with your clients.
You'll learn:
How to change your mindset around contracts so you can spend more time creating, not managing your clients
Why boundaries are actually a kindness you give to your clients that increase trust, not a power play
What you need to do to hand over your contract in a way that excites your clients, rather than sparking dread
How your contract will actually help you attract your dream clients, rather than those that sap your energy
Join the artist's Courtyard today and get access to this resource
---
Hi! I'm Kiff! I'm the founder of the artist's J.D. and your friendly legal eagle.
I'm also a photographer, fellow creative business owner, and lawyer living in Northern California. The law fascinates me. That's the reason I went to law school, started my own law practice, and love practicing law.
I'm also a contract nerd.
In fact, I'm that girl that goes in the corner and reads every contract. And then annoys people when I tell them that their contracts aren't valid and provides suggestions for improving them.
I'm also a huge believer that contracts are one of the big reasons that my client, collaborator, and other relationships run smoothly. Because they clearly lay out what I expect from the relationship, what I can (and can't deliver), and what I envision the process to look like.
And I know that contracts can change your client relationships because I've seen it happen time and time again with my law firm clients.
Start attracting clients that trust you and give you what you need.
Join the artist's Courtyard and finally create a contract you love to hand over to your clients.
CONTRACTS COURSE +
THE ARTIST'S COURTYARD MEMBERSHIP
$39
(per month)
Discover what is and isn't working in your current process so you can create a contract that solves problems before they happen
Follow along while I walk you section by section through a contract so you can have confidence which sections you do (and don't) need to include
Review eight example contracts ranging from coaching clients to product licensing so you can quickly and easily put your contract together
Get access to live workshops, Q&A sessions, mastermind calls, and more so you can get on-going guidance from your friendly legal eagle
Get access to the legal library, legalese translator, and course archives so you can confidently tackle your legal to-do list
Jump right to the perfect resource via our Legal Roadmap so you can pinpoint which legal project will make the biggest impact based on where you are today
24/7 access to your own brain trust so you can get your questions answered without falling down the Facebook rabbit hole
FAQ
…What kind of contract is this course designed to help me create?
This course is designed to help you create any contract and covers 17 common sections you might want to include. It also includes eight example contracts you can use as a jumping off point.
a wholesale terms of service
a custom artwork agreement
a product licensing agreement
a 1:1 coaching intensive
a membership community terms of service
an influencer-brand sponsorship agreement
a web design contract
a podcast guest agreement
…What situations won't this contract work?
If you are a therapist, real estate professional, or in another industry that's regulated, we won't be diving into the nitty-gritty of the added legal requirements you might have. (That being said, the contract basics will be the same, but you will need to research any additional information you need to include in your contract!)
…I don't know legal jargon! Will I be able to do this?
Yes! I'll be providing you with standard contract language. So you won't have to know a drop of legalese to create your contract.
…What formats are the materials in?
The course materials are a mix of video and text. All of the content is available within the artist's Courtyard community, so you'll have 24/7 access to it. Additionally, all of the template contracts are available as Google Docs so you can save them and work on them off-line.
…How long will I have access to the content?
You'll have access to the course content for as long as you are a member of the artist's Courtyard.
…What is your refund policy?
Hype and promises abound on the Internet. And if I were in your shoes, I'd be wary too.
Which is why I'm going to put a little skin in the game.
If within your first 30 days you decide that the artist's Courtyard isn't the right place to help you build a strong foundation, I'll refund your payment.
No hoops to jump through, no worksheets to submit, no screenshots of how you participated. You just need to send me an email.
…What's included in the artist's Courtyard?
You'll have access to:
Monthly Q&A session with your friendly legal eagle—that's me, Kiffanie Stahle.
Other creative business owners, just like yourself. With a private online community to ask your questions and get answers from other members and me. (Without getting on Facebook!)
Master workshops held about 4 times a year
Weekly videos answering your legal questions, sharing legal items in the news, or other trends
Our legal library, legalese translator, and course archive (currently getting a facelift to make it even easier to pinpoint the exact resource you need!)
You can read more about the artist's Courtyard here.
…What kind of businesses should join the artist's Courtyard?
We are looking for creative business owners who are ready to take action. You should have a DIY-mentality, be a self-starter, and be willing to raise your hand and help out your fellow members. And it might be right for you if you want to work with Kiffanie on a regular basis on a small budget.
…What kind of businesses shouldn't join the artist's Courtyard?
If you are looking for an attorney, this isn't the right place. Kiffanie can't provide legal advice about how to handle your specific problem and joining the artist's Courtyard doesn't make her your attorney.
She'll only be able to provide information about the law and give you options. You'll have to decide what's right for your business. And if you don't have the time, energy, or desire to do the work and support the community, this isn't the right place for you.
And if you aren't based in the United States, the legal resources won't all apply to you because the resources only cover U.S. law.
…Can I cancel my membership to the artist's Courtyard at any time?
Yep! No contracts or commitments here. You can cancel at any time with just a single click from your member profile page. If you email Kiffanie to cancel within the first 30 days, you'll get a full refund. However, if you cancel after 30 days, you won't receive a pro-rated refund. (You can read our full refund policy and when refunds are issued here.)
Join the artist's Courtyard and discover that there can be ease in your client relationships (and contract!)