Two weeks ago, I woke up to an ominous email in my inbox. It was from Google Search Console saying that a new website owner had been added to my account.
I logged in and quickly realized that my website had been hacked.
This is never the kind of thing that you want to happen. But to make matters worse, I was beating myself up.
Because several months back a similar thing had happened to a friend. Her website was hacked and turned into a phishing site. And it took her weeks and lots of sleepless nights before the problem was solved.
So based on her experience, I'd added the following two items to my Asana task list:
Research small business IT support
Hire IT support to move website off Bluehost and add additional security
To keep myself organized, I have both an electronic and a paper to-do list.
The electronic one lives in Asana and is where I brain-dump all the possible tasks that cross my mind. It's where all my hair-brained ideas live. It's where I store all those things I feel like I should be doing for my business.
But because that list is overwhelming and insane, I don't use it to plan my week.
Instead, each Monday morning I pull out my pens and a notebook and create a good old-fashioned paper to-do list for the week. To create my weekly to-do list, I open up Asana and select which tasks make the grade based on whether they are:
urgent (AKA external or internal deadline)
income-generating (either short-term or within next 90 days)
And 90% of the time tasks that are urgent or generate income are the only ones that get added to my weekly list. (I usually take this one step further and use the 1-3-5 rule to plan each day.)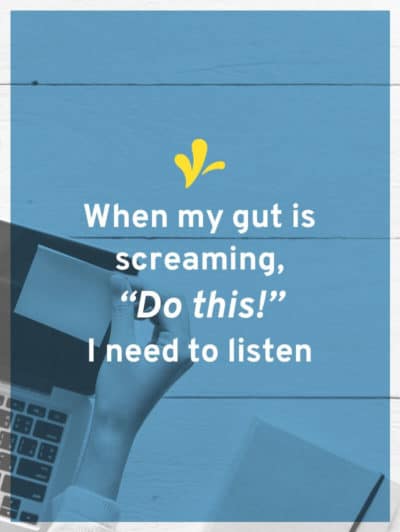 So Monday after Monday, when looked at those two tasks, I couldn't justify putting them on my weekly to-do list.
Which meant that they continued to sit in Asana week after week.
And this is the first lesson I'm taking away from this situation when my gut is screaming, "DO THIS!" I need to listen. Even if it's not urgent, even if it doesn't result in money in my pocket in the near term.
Because if I had a listened to my gut, I would have saved myself time and money. And I would have avoided stress.
But that morning, I only had an hour until I needed to be somewhere. So while I was irritated with myself, I had to jump into action.
Luckily, my sister works for a medical staffing company with an in-house IT person, so I called him. And within an hour, he'd connected me with the company he used to work for and they were busy fixing my site.
Thanks to them, in less than 24 hours they had kicked the hackers out, hardened my site and done some upgrades. And we've got a meeting scheduled to talk about some of the other ways we can prevent this from happening in the future.
So the second lesson I'm taking away is remembering that it's important to expand my bubble.
You see most days I live in a bubble of other female creative business owners. They are my friends, my clients, the people I meet at events, and the majority of my audience.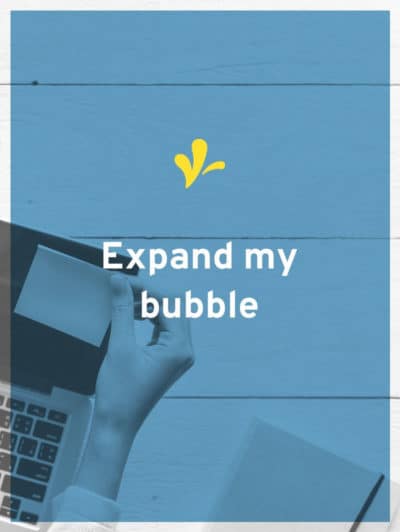 But my business has never been and never will be a one-woman show.
And as much as I don't like to admit it, I'm not good at everything. (In fact, some things I'm terrible at!)
So I need to have a business support team with complementary skills. People who wake up excited to fight back hackers, like I wake up excited to talk all things legal.
And to find those people, I need to get outside of my bubble from time to time.
Because often the best place to find service providers is from your network. But there's a downside to that.
Your network isn't going to be much help if no one in your network has needed an:
accountant
insurance broker
lawyer
hacker expeller
virtual assistant
commercial real estate agent
[insert service professional you need]
So to increase your chances of your network being able to chime in and help, it's important to connect with people who:
are at different business stages
have different backgrounds
are in different industries
(Psst…want to increase the diversity of your network? Then join us in the artist's Courtyard!)
Luckily, the solution to my website being hacked was a simple one: hire the person my network recommended.
But if I can learn from this situation it's far more important. Because I know that I'm doomed to re-learn lessons until I really learn them and this isn't an experience I want to repeat.
How might you use these lessons in your creative business?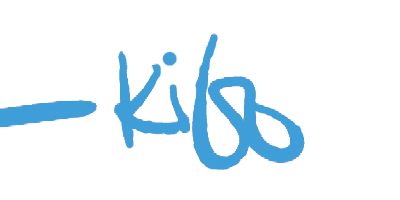 Ready to build your business support team?
If you are considering creating a business support team after reading my story above, then your next step is to decide what legal name these team members will have.
And in my experience (and my sister's who is the Director of HR for that medical staffing company I mentioned) the #1 mistake most small businesses make is calling team members independent contractors when legally they are employees.
But you won't make that mistake, because I'm going to give you three resources!
Check out this post where I break down the difference and give you seven examples of when to call team members employees and when to call them independent contractors (including production help, social media strategy, community manager, e-book design, gallery curator, help selling product at events, and virtual assistant)
Download a workbook with the 20-questions the IRS uses to decide which legal name your team member should have
Watch this 26-minute workshop where I break down how to decide what name they must have