Take your first steps
Grab a checklist with 10 quick and easy tasks you can take to get your legal ducks in a row.
Ready to prioritize your legal tasks while you decide where your business is going?
The beginning of a business is hard. You've got to figure out:
who you want to serve
what you are going to deliver to them
how you are going to deliver your products or services
why they should buy from you
how to make this all happen
And that's the really broad stroke, 10,000-foot overview. Believe me, I'm currently running my 7th business, so I know that there is no less than 200 to-do items in each of those bullet points.
When you are in that I'm throwing things against the wall to see what sticks phase, you have to keep your options open. And when your options are open, your to-do list grows exponentially.
While you work on figuring each of these things out, you can save yourself time, money, and headaches later if you square away your legal ducks in a row at the same time.
Resources to help you out
Overwhelmed by all the possible legal to-dos? The fact is that not all of them are critical right now. But what are those critical tasks? Learn the 5 most important legal tasks to tackle for your creative business.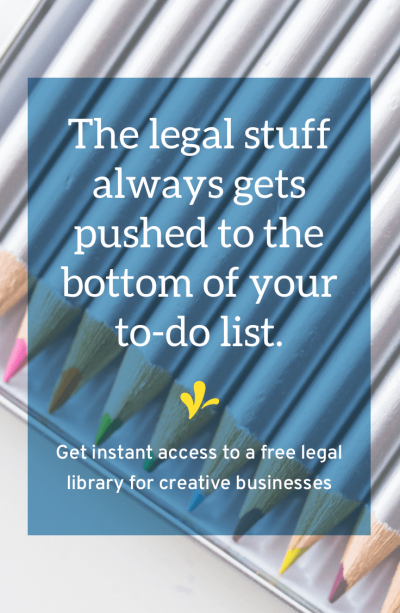 Tired of searching for resources free of legal jargon? Register and get instant access to a legal library with dozens of free legal resources designed for creative businesses just like yours. Plus, get access to our private Q&A community.
Do you work from home? When you work out of your home all your important business assets are there. But if something happens, will your homeowner's or renter's insurance policy cover you? Sadly, probably not. Learn what steps you need to take to protect your business.
Does a contract have to include legalese to be valid? You've got an excuse for why you don't have a contract. Maybe it is related to time, money or fear. But you can write a contract, without any legal jargon. And it only needs to include three simple things.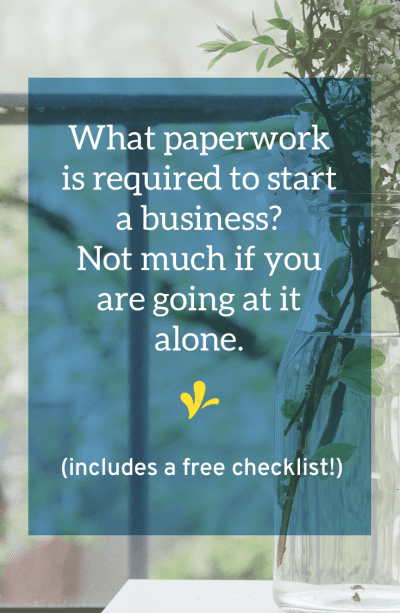 Don't know what legal tasks are or aren't required? Learn what you have to do to get your business up and running and stay on the right side of the law. Plus grab a quick and dirty checklist outlining the 10 tasks you need to tackle.
Before I connected with Kiffanie I was a bit lost and overwhelmed with the legal stuff related to running my small art biz. Kiffanie has such a friendly way of talking about law. It's like having a best friend who is a lawyer on speed dial, who shows up with helpful tips and subjects you didn't even realize you needed to pay attention to.

Mika Harmony
Take your first steps
Grab a checklist with 10 quick and easy tasks you can take to get your legal ducks in a row.
[social_warfare post_id="5283″]