I know that you hate reading Terms of Service. But terms of service are there to outline the rules, expectations, and boundaries. They help you know what is and isn't okay between you and your service providers. And knowing what these say and how they could impact your business is critical. Because you don't want to lose the rights to your content or have a revenue stream dry up.
A common way for online businesses to make money is an affiliate revenue stream. And one of the most common affiliate programs is the Amazon Associates program.
If you are an Amazon Associates, Amazon doesn't make it easy for you to understand their rules. They are spread out over six different documents:
And together these documents are more than 25 pages long.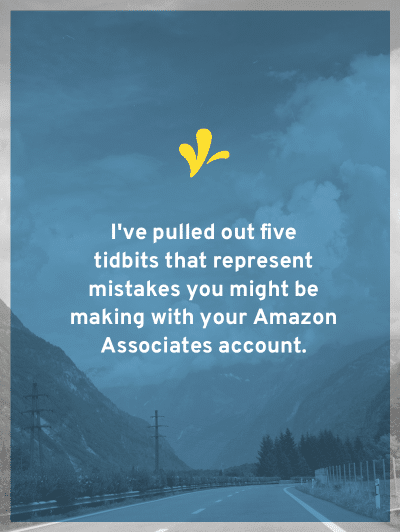 Because unlike you, I actually get excited to read terms of service, I did the heavy lifting for you. And I've poured over them and pulled out five important tidbits. These tidbits represent mistakes you might not realize you are making with your account. And by making them they are preventing your account from being on the up and up. I've also found a quick fix for each of these mistakes so that you can quickly get your account in compliance.
#1: You cannot use a link shortening service
The Amazon Associates links are long and ugly. Throwing them in a tweet or on Facebook creates this weird long URL. So you just hop over to bit.ly and create a short link that's pretty, right?
Actually no, the Amazon Associates Linking requirements state:
[Y]ou must not use a link shortening service in a manner that makes it unclear that you are linking to an Amazon Site.
So using service like bit.ly is against the rules if you don't make it clear it's an Amazon link. If you use a service like bit.ly you'll need to make it clear in the text that goes with the link.
But, Amazon helps you out. They make it easier for you by providing a link shortening service, amzn.to. To create an amzn.to short-link:
go to "Quickly Add Links" and search for the product you want to link to
choose the down arrow next to the correct product
select "Shorten URL with amzn.to" from the message box
Quick fix #1
Use amzn.to to shorten links, rather than another link-shortening service provider.
#2: You cannot use your affiliate links in ebooks, RSS feeds, or emails
You spend lots of time putting together a resource PDF to use as an opt-in freebie. Or you create an ebook for sale. Or you are writing your email "newsletter." And so you can just use an Amazon affiliate link for the products you are mentioning, right?
Once again, this is a no-no. The Participation Requirements say (emphasis mine):
[Y]ou will not engage in any promotional, marketing, or other advertising activities in any offline manner, including by using any of our or our affiliates' trademarks or logos (including any Amazon Mark), any Content, or any Special Link in connection with an offline promotion or in any other offline manner (e.g., in any printed material, mailing, SMS, MMS, email or attachment to email, or other document, or any oral solicitation).
Quick fix #2
Create a resources page on your website and link to it from your email, PDF, ebook, or opt-in freebie. And then on that resources page, use your Amazon Associates links.
#3: You must have a privacy policy
Not surprisingly, Amazon requires that you have a privacy policy on your website. Privacy policies don't have to be long and complex to be valid. You just need to spell out the answers to the following questions:
who is collecting this information? (you + what other third-party partners)
what kind of information are you collecting on them and how? (e.g. credit card numbers, email addresses, names, mailing addresses, IP addresses, demographic data)
when do you share it?
where do you use this information?
how do you protect sensitive identifiable information? (especially credit card numbers!)
how can I find out what you know about me?
why do you collect it?
These prompts will help you explain the information your website collects, stores, uses, and discloses. And by using them, you'll create a valid privacy policy–without a bunch of legal jargon.
Quick fix #3
Create (and post) a privacy policy on your website. And if you want help, click the image below. For five weekdays I'll send you an email giving you everything you need to create your privacy policy. And these emails will include examples of what your privacy policy might look like.

#4: You must identify yourself as an Amazon Associates
Amazon requires you to identify yourself as an affiliate. But they help you out by giving you the exact text they want you to use on your website:
[Insert your name] is a participant in the Amazon Services LLC Associates Program, an affiliate advertising program designed to provide a means for sites to earn advertising fees by advertising and linking to amazon.com.
The most logical place to include this information is your combined terms of service and privacy policy page.
But this isn't the only place you should be identifying links as affiliate links. The other place is each time you use an affiliate link. You'll want to create a system to identify these links so that you keep your PACT with your visitors.
Quick fix #4
Add the Amazon-supplied text to your terms of service and privacy policy page. And create a system you'll use on your website each time you use an affiliate link.
#5: You cannot make purchases via your affiliate links
You need to buy something from Amazon, so you create an affiliate link and then use that to make a purchase. I mean you might as well get a discount on it, right?
This is another no-no according to the Participation requirements:
You will not purchase any Product(s) through Special Links for use by you or for resale or commercial use of any kind. Similarly, you will not request or encourage any of your friends, relatives, or associates to purchase any Product(s) through Special Links for use by you or them or for resale or commercial use of any kind. Further, you will not offer any Products on your site for resale or commercial use of any kind.
Quick fix #5
Just don't make purchases via your affiliate links.
So those are the five things I learned while pouring through the Amazon Associates rules. Were you surprised by any of these tidbits? What fixes will you be making? Let us know in the comments below.
And if you have another set of rules you want me to break down, let me know in the comments.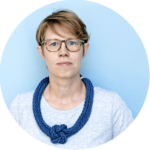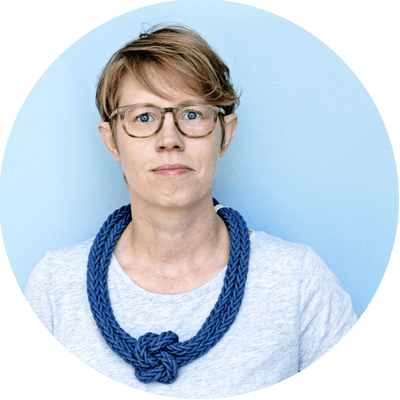 Hi! I'm Kiff! I believe that you can have ease in the legalese of running your creative business.
Each week, I send out an email to help you confidently strengthen your business' legal foundation by sharing my experiences and knowledge.
Get tips from your friendly legal eagle…
Your privacy is important to us. Learn how we protect it here.